Trophy Kings while Kite Fishing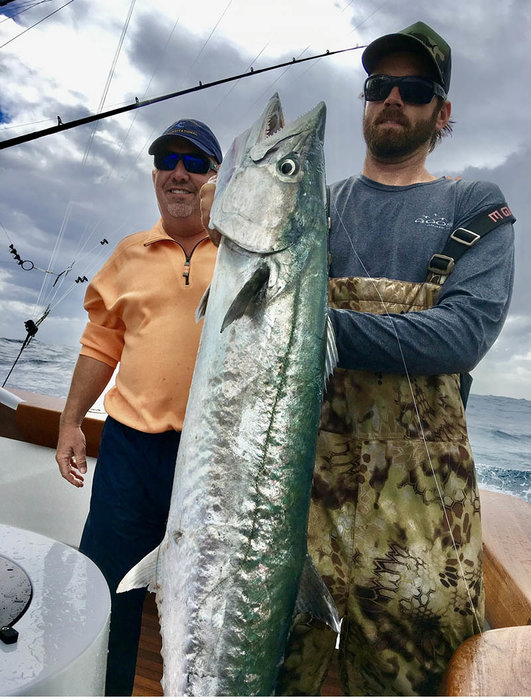 Pictured here is the crew of the "Flight Plan" with a stud kingfish. We caught this king out of the kite while fishing live bait for sailfish off of Jupiter. Winter time is sailfish time and kite fishing is the number one technique used in our area. The great thing about the kite is that it also attracts lots of other predators such as wahoo, tuna and kingfish. Several boats targeting sailfish put up double digits this last weekend up off of Jupiter. Captain Art Sapp had a spectacular day catching over 20 fish in one day. He also had a great white shark swim by the boat which made for an interesting trip.
There were a few sails caught here locally but nothing like it was up north. These sails will migrate their way south and eventually we will be blessed with great fishing off our lighthouse. As for other fishing the week remained slow outfront and we have some really rough conditions this week making it difficult for anybody to get out. We are looking forward to a great weekend as Saturday looks like some good weather.
Get tight!
RJ Boyle