Vermilion Snapper Is On The Menu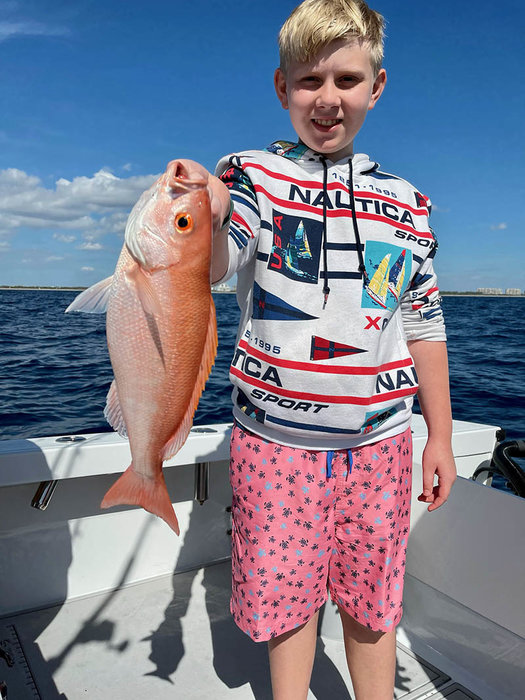 Pictured here is Ryan Gormley with a nice sized vermillion snapper. With rough sea conditions over the last several weeks it has been difficult for anglers to get out. Over the weekend we are going to see some westerly winds which is going to make for rough seas offshore but flat calm seas near the beach. At a time when the wahoo seems to be top prospect for most anglers near shore we must remember that it is important to keep the rod bent for lots of anglers who are not as seasoned. What does that mean? Do not be afraid to drop a chicken rig with 2 to 3 hooks baited with squid down on some local wrecks and reef lines. Trigger fish, blue runners, porgy and snappers can all be had relatively easy while fishing on the bottom. Most GPS and bottom units now show most of all the wrecks on the screens.
There is nothing more satisfying than seeing somebody with a bent rod and a huge smile winding something up from the depths. Over the years we have come to the realization for most anglers that trolling around for 3 to 4 hours with 1 to 2 strikes is not as fun as bending the rod on every drop. Sometimes it doesn't matter what size the fish is but the actual act of fishing holding that rod is what brings the most joy and keeps people coming back.
Good luck this weekend!
RJ Boyle