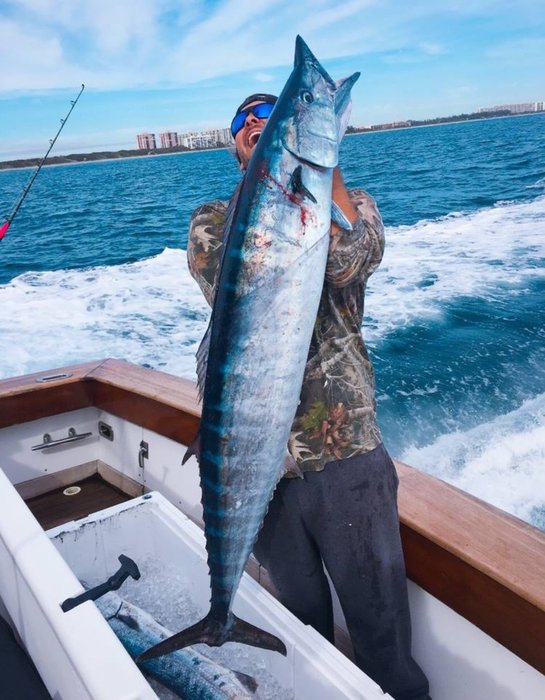 Pictured here is mate Christopher Fay aboard "Poseidon Too" out of the Cove Marina. The wahoo fishing is still on fire so if you get a chance spend some time trolling bonita strips with seawitches on planers or charter them and learn from the pros.
These guys are fishing 8 to 10 knots between 150 and 300 feet of water.

The sword fish bite has also been on fire for several weeks. We should see some big fish caught over the next few days with this big moon.

Get Tight!
RJ Boyle